I explored Lithuania last year and discovered the best places to visit and, of course, I  felt in love with the country and its people.  Lithuania is the largest  of the three Baltic republics and the most southerly as well as it is  situated on the southeastern shore of the Baltic Sea and it shares a border with Latvia, Belarus, Poland and Russia. It is a land of wood and water, a nature-lover´s delight!
The Lithuanian Ambassador to Sweden, H.E. Mr. Algimantas Rimkūnas, represents his country and his nation well! To  me , he is the most humble, charismatic  and most  friendly  among those ambassadors in Sweden I know. I was also very impressed with his lovely wife, Janina,  who not only speaks many languages , but  even bakes the best  brownies for their  events! I have so much respect and admiration for this diplomatic couple.
It is always a pleasure to receive an invitation to attend the Lithuanian Ambassadors receptions, but the Centennial Celebration of the Restoration of the State of Lithuania was beyond expectations!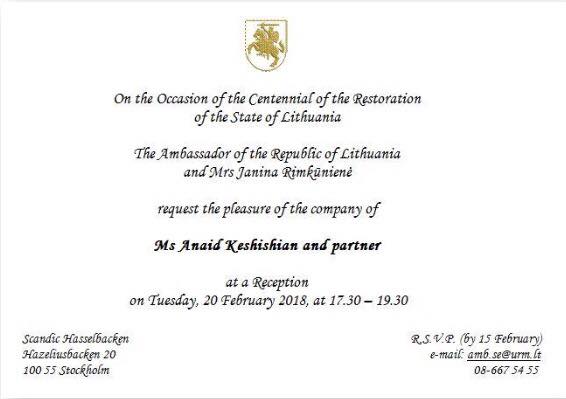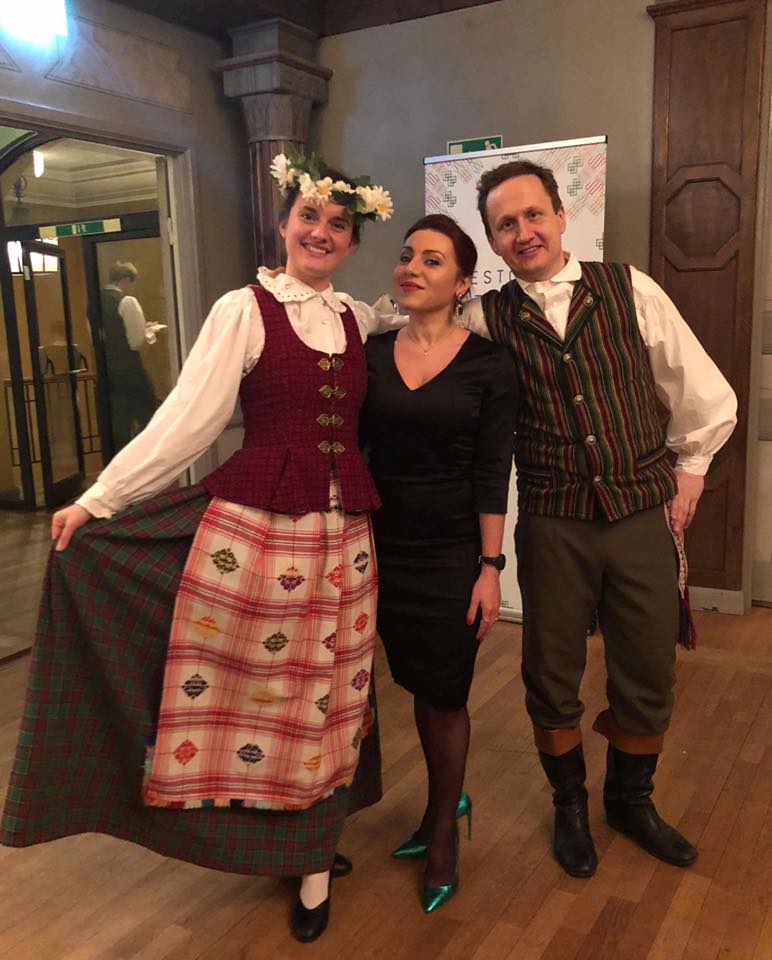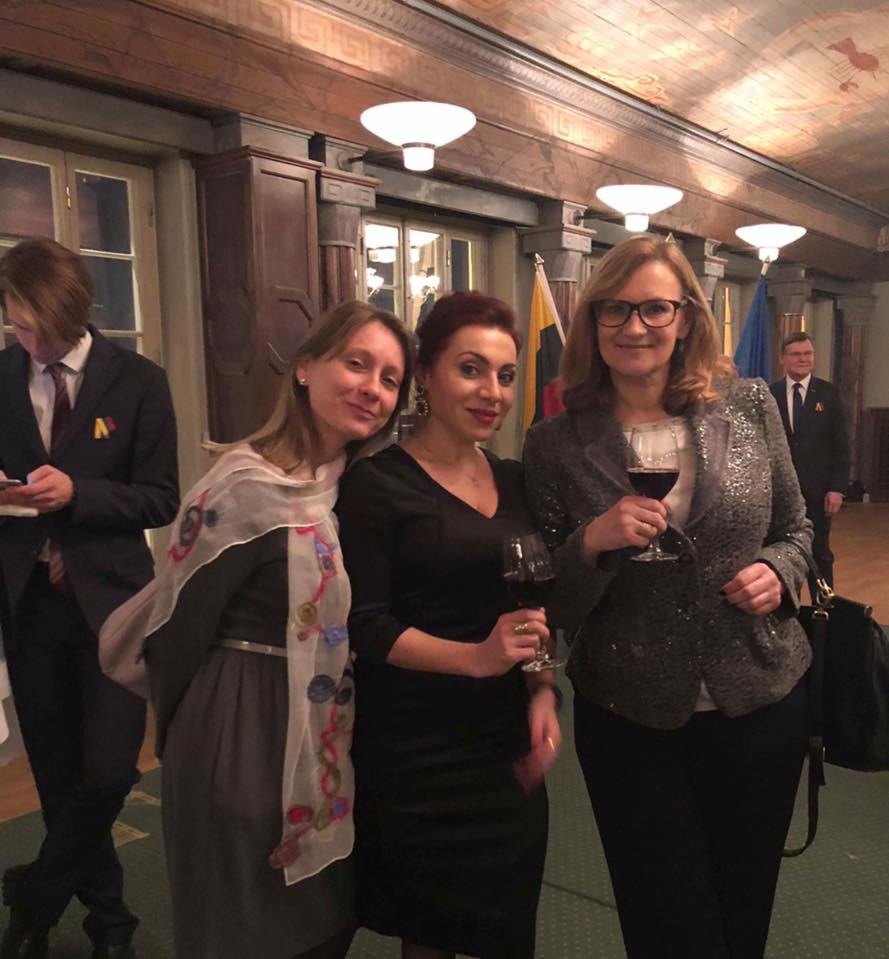 Congratulations to beautiful Lithuania on the occasion of the Centennial of the restoration of the Statehood!
🇱🇹
Best wishes for the success and prosperity to the country and its people!
Facts about Republic of Lithuania,
Area: 65,300 sq km (25,212 sq miles)
Capital: Vilnius.
Population  3,3 million
Languages: Lithuanian(official), Russian, Polish, Belarussian
Religion: Christianity
Currency: Euro